The Jizerské Mountains - Sněženka
An offer of holiday and educational accommodation for handicapped and healthy children with a view to art activities and nature.
European Art Center for handicapped children Sněženka in Smržovka lies in a lovely countryside of the Jizerské mountains. The building of the Center is situated on the edge of the forest and it was extensively reconstructed last year and it has an easy-access. It is one of the largest easy-access facilities in the Jizerské mountains with its capacity of 22 beds. It is to serve to handicapped and healthy children from the whole Czech Republic and from abroad. In week´s stays the children can paint, do ceramics, learn the basis of photography, weave, paint on glass and china and other techniques. The location of Smržovka enables to go for nice trips to the surroundings, in winter there is a possibility of downhill skiing on the slope Filip (5 minutes´ walk) that is artificially snowed and lightened for night skiing.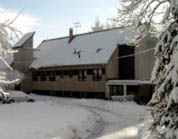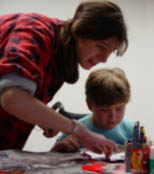 Not far away there are cross-skiing tracks and a ski-center on Tanvaldský Špičák, lots of places of interest as the view-towers on Černá Studnice, Bramberk and Špičák, the sleigh-course (the only one in the Czech Republic), the spring of the Nisa river, the rack railway Tanvald-Harrachov can be found in the surroundings.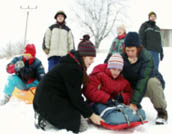 We offer:
an easy-access accommodation in 2 to 3 bed rooms (22 beds)
an easy access sanitary facilities on the first floor
full boarding
a multipurpose social hall for 60 person (the possibility of friendly meetings, reading lectures, screening and musical shows)
art workshops and studios
art programs for children (painting, ceramics, photography, weaving and other art techniques)
friendly meetings and excursion lectures showing slides from the Jizerské mountains, the Himalayas, Peru....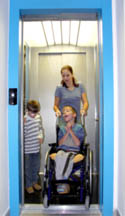 Sněženka is mainly suitable for:
art and holiday stays of the children from Homes for handicapped children
art, holiday and educational stays for parents with handicapped children
open-air schools and ski courses
training for the students of pedagogic and art colleges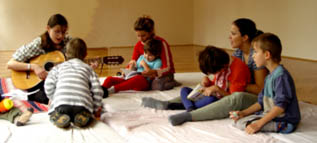 Contact